Shagle is a giant chat roulette site that's growing all the time. It's totally free to use and you don't even necessarily need a camera to use it. While other sites restrict you to text only if you don't have a camera of your own, this site doesn't. You can still try to talk to people while you watch them. Keep in mind that that doesn't mean you're going to be very successful, though. The majority of people will click themselves away from you the second they see a black screen. It's just nice to have the option if your camera is on the fritz or you just don't feel like showing yourself off.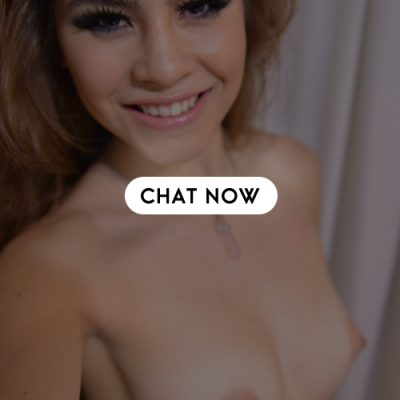 Shagle is anonymous
One of the best parts of the site is the fact that you don't need an account to use it. You just click into the site, choose your gender and that's it. You never have to worry about your personal information being stolen. It lets you talk to anyone about anything you want without a care in the world. In fact, it also lets you have a lot more fun than you normally might have. There's no fear so you can really let yourself go to have a good time. It's the best-case scenario when dealing with a cam site.
Premium option
That's not to say that there aren't premium options for you if you really want them. You can upgrade your account to a paid one if you want the ability to only chat with women. If you decide not to do that, you're going to be matched with a whole lot of guys before you find a girl. After that happens, you never know how long the conversation is going to last. If you're really interested in using the site to have fun with women, going premium is going to be your best bet.
Fewer rules
Other cam sexting sites tend to put a lot of rules in place to make sure their sites never get abused. That's not really what's going on here. Shagle has gone in the opposite direction to give everyone free experience. There are just a few common sense things that they ban. For instance, you have to be 18 or older. You can't be rude. You can't use drugs on your camera or be violent. Also, you can't blackmail anyone. That's pretty much it. Their last rule is that you have to have fun. Other than that, it's all up to you. It's a nice way to be, but it's not without its drawbacks, obviously.
Freebie hunters
So what does this lack of rules mean for free users who can't choose their gender? It means that you're going to be seeing a whole lot of dick. Most of the people you get connected with are going to be men. The internet is the internet, most of these men are going to have their dicks out. Even if they're not out, they're going to be hard and they're going to be stroking them. There's really no way around it. The site seems to go out of its way to make sure you're being connected to men if you're not paying for the privilege of talking to women.
A few minutes on the site could be enough to turn you off of its wild west mentality. The image of dicks being burned into your retinas could also be enough to turn you off of genitals for the rest of your life.
Stable site
For all of its shortcomings and successes, Shagle is a stable site that really runs well. You can find yourself going from cam to cam without any issues at all. The video always keeps up with you and there's never any buffering. It's a great experience if you just want a site that's going to work for you. Even if there are issues, there's always tech support to help you out. They can get you back up and running if you ever run into any issues. They can even help you if the problem stems from your own hardware. You can use the site secure in the knowledge that you're not just going to end up frustrated at the end of the night.
Tons of users
You're never going to run out of people to talk to here. There are tons of users on Shagle at all hours of the day and night. In fact, they have about sixty thousand people every minute of every day. That means you're never going to sit there without someone to talk to. Whether or not you want to actually talk to them is up to you. Again, most of those users are going to be men. Unless you want to upgrade your account, those are the people you're going to be connected to over and over again. Spending the money for a better experience is always up to you. That is, of course, unless you're into men. In that case, it's practically the perfect site for you.
You're going to have more than enough of them to choose from and they're always going to be up for a good time. In fact, they'll probably be right in the middle of that good time when you run into them.
Shagle is worth a shot
Shagle is definitely worth a shot if you want to give it a chance. Check it out as a free user and get a sense of how stable the whole thing is. The cams are usually clear and there are also people on it. If you really want to get the most out of it, you might want to consider a premium account. This seems to be the only way to talk to any of the women who might be camming on the site.