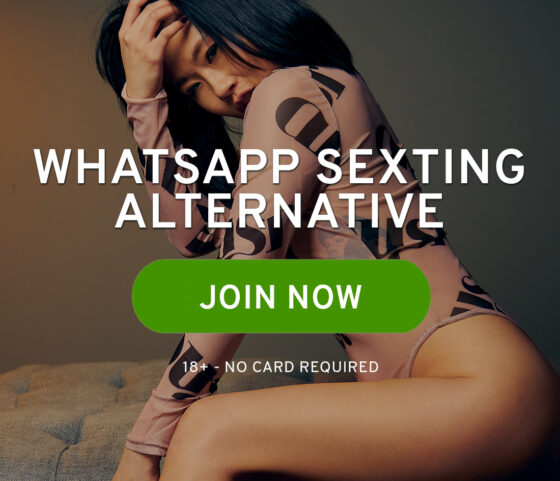 Sexting Whatsapp Alternative
Try Adult Sexting instead!
Sexting can be fun, good for a relationship or to get to know someone better and hook up. Sexting can promote intimacy and when it is done responsibly it is even better. Both people enjoy it, it can be great for foreplay because it makes room for dirty talk and complicity. WhatsApp is a simple but effective instant messaging service that you can use to try out this sexting thing.
Smartphones provide sexual satisfaction nowadays. For some reason, being able to hide behind a computer screen sometimes makes it easier to say something that you might be a little bit afraid to say. Furthermore, you can reveal your kinky side and say everything you're thinking at the moment, express what you feel and desire.
WhatsApp allows you to chat with anyone on your contacts list as long as they also have the app. It has nice features, you can send suggestive text messages, naughty pictures, videos and audio files and there a lot of fun emoticons you can use to make it even more exciting.  Flirt, engage in hot conversation and even get off!
Arousr Sexting as an Alternative for Whatasapp
When it comes to sexting, many people turn to popular messaging apps like WhatsApp. However, Arousr makes an impact in the field with a versatile list of available girls who are pro in vanilla and fetish themes. This platform is specifically designed for adults who want to connect in a more intimate way, offering features like video chat and a variety of content channels to explore. Unlike WhatsApp, Arousr's focus is solely on providing a safe and secure environment for its users to explore their sexual fantasies and desires. So if you're looking for a more discreet and exciting way to connect with others online, Arousr may just be the perfect choice for you.