Arousr – A Replacement For Snapchat Premium And Skype Girls
There's a major problem that not everyone is discussing. It affects a lot of great women who are simply trying to live their lives and make people happy. The problem is that Snapchat Premium and Skype are cutting them off from selling their porn subscriptions. A lot of them rely on these Premium users and Skype girls rely on the platforms to make their livings. They can't simply be cut off from their main revenue stream. Luckily, there's a solution. Arousr has come along to offer them an alternative to the outlets that have abandoned them.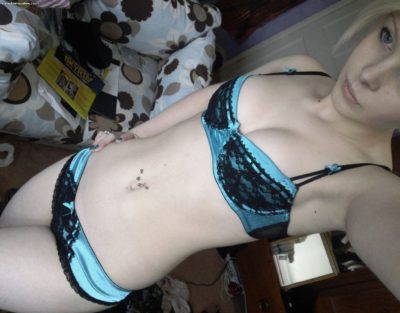 The problem so far with Snapchat Premium
The issue that Snapchat Premium users and Skype girls are facing has been going on for a while. These services are afraid of losing their public face. They've decided to simply cut them off. These girls have been using them for years, though. It's not crazy to think that Snapchat stands to lose a significant portion of its user base. Thousands of people head there on a daily basis for their porn fix. So sending their traffic somewhere else is a mistake that they'll likely regret in the long run. Also their business was built on amateur porn offerings.
The Crisis
Unfortunately, they seem to be sticking to their guns. They treat the girls like dirty secrets that no one ever knew about. If these Snapchat Premium users and Skype girls hadn't been there this whole time, they would have never blown up. It's a shame and there seems to be no way to stop it from happening. The only option is to grow and evolve with the industry. A new outlet must be found and supported. There's no telling where things will lead if that doesn't happen. Thousands of girls will be left without a platform.
Arousr steps in
That's where Arousr comes in. This service has arrived just in time. It's going to take over and give these Snapchat Premium users and Skype girls a new home. They're more than happy to let them sell their services to anyone who wants to buy them. It's also going to give them the support that the other platforms never did. So these women won't suffer as if they're part of some fringe. Also they can sell openly without any fear of being cut off. There will never be an issue as long as the porn is legal and appropriate.
How it works
We are inviting all of these disenfranchised Snapchat Premium users and Skype girls to come and sell their porn. They can set a fixed price of anything that they want. It doesn't matter what they think they're worth. They'll be able to get it from their customers. Arousr will never get in the way. The platform will simply exist for them to use whenever they want. It's the kind of partnership that these women have always hoped for. Also it will be complete freedom to sell to their fans and make the money they need to survive.
We are not just stopping there, though. We have a lot in store for these former Snapchat Premium users and Skype girls. Also we are constantly working on ways to make their experiences better than they ever were before. Similarly they're going to make them feel right at home and give them all of the features that they need. There will never come a time when a girl has to feel like she's missing out. Arousr has done the research to make sure they know exactly what they need. They won't let anything get in the way of giving the girls a place to get what they need.
What's coming
We are planning on offering these former Snapchat Premium users and Skype girls the ability to sell subscriptions to their fans. So they won't have to simply sell their pictures and videos on a one by one basis. People from all over the world will be able to pay a monthly fee to access their content. It will be a steady stream of revenue that they can rely on. It's not only a better way of doing business, it's a necessity. Moreover, once these girls are comfortable with their earnings, they'll be able to branch out and try new things.
It's the best of all worlds. The sky will be the limit for any current Snapchat Premium user or Skype girl. She'll be able to profit and make the decisions she always wanted to after she makes the change. These services are being offered because Arousr believes in helping them out. It also believes in giving them a chance to be as creative as they want to be. They will never be stifled and they'll never be cut off from the service they rely on. All they have to do it try it out to believe it.
Let Us be your new adult store
Any and all Snapchat Premium and Skype girls are welcome to join our site. They're welcome to make this website their new home. Similarly they can pick up right where their previous platforms made them leave off. Our interface is simple and easy to use. All they need to do is make an account and start selling. It's really that easy. They can set their prices and begin the process they've been using this entire time. The only thing that will change is the attitude of the platform and the ease of use. We are here to help you keep your game going.
Finally, try us now and see the difference it makes. Once a Snapchat Premium or Skype girl sees what it's like, she'll never go back. She'll be given the respect that she deserves and will be free to treat her business however she wants. All women into sex chat should to check it out right now. Start selling your pics n video with us and get all of the benefits and ease of use you've always wanted. It's always just a click away. Set out on your new journey with a new platform today. Read more about being an Arousr chat host