RealLifeCam Review – The Ultimate Voyeur Experience
RealLifeCam is a fun and unique take on the traditional cam site. This isn't a place where you go to get cam shows. It's also not a place to go to play with hot models or talk to them about their sexual kinks. What it is, is a place where you go to see real people living their real lives in their homes. It's a voyeur site that brings you tons of different cams in tons of different locations. For every couple or single that you can check out, they'll have a camera in each and every room in their house.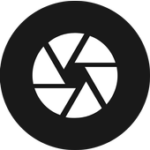 RealLifeCam – True Voyeur Experience
You can move around whenever you want and make sure you take in as much action as humanly possible. With so much control over seeing what's going on, you never have to miss a thing. Whatever you enjoy seeing is going to be happening live right in front of you for your enjoyment. While you don't get full access without a subscription, you can still see enough for free to let you know whether or not this is the place for you. Check out RealLifeCam and decide if a real voyeur experience is apt for you.
High Quality Feeds
The feeds are all high quality and always smooth on RealLifeCam. Every camera comes through in high definition with all of the detail that you would expect from a downloaded video. The server set up is stable and you never really have to deal with any buffering. If you have a slow connection you may have to deal with a little choppiness, but that's it. It's not enough to detract from the experience as it plays out in front of you. Everything that goes is going to come to you in video that's never frustrating to watch in any way.
Easy Layout
The layout of the site is incredibly easy to use and navigate. Everything is brought to you on one page and it's all you ever need. You'll see a list of all the different houses on the left and all the offered cameras on the right. It's the easiest way to get around any site and makes for a very smooth experience. You never have to waste any time looking for something interesting. Even if you don't feel like watching the live action, you can check out replays at the bottom of the page to get right to the good stuff. It's all laid out for you and available through your paid membership.
Quick Signup
Signing up on RealLifeCam is quick and easy and will only take minute. You need an email address and credit card and that's about it. You're simply paying for access to a site, so nothing could be simpler. It's all professionally put together with customer service available whenever you need it. If you ever have an issue, you can get it taken care of very quickly and get right back to checking out all of the cams. It's a great experience that you just can't find on every cam site out there.
Gorgeous Make-out
What's really impressive is just how hot everyone happens to be. They've done a great job of finding attractive people to broadcast their lives. Whether you're looking for a couple or a group of roommates, you can rest assured that they're going to be gorgeous. You won't mind seeing a single thing that they do during their day. On top of that, the libidos are high. They spend more than enough time having sex with themselves and each other. The vetting process must be exhaustive, but it works very well. You'll be treated to pretty much everything you've ever wanted to see.
Lets Go for Vacation
They also follow their main broadcasters when they go on vacation. You get to see them as they relax and let it all hang out. All of the vacation destinations will be just as covered with cameras so you don't have to worry about the quality levels dipping during their time away. They'll be even more likely to get down and dirty and you can enjoy every single second of it whenever you want. If you happen to miss something, you can spend a few tokens to watch it anytime in the next 24 hours and that's just amazing.
Membership Levels
There are two different membership tiers that you can choose from. The base level offers you access to six different houses and several of the cameras inside. You can run three different streams at the same time and make sure you see everything that the people have to offer. The premium tier gives you access to every single house on the site along with plenty more. The cameras have motion sensors and will automatically switch for you.
Chase Him Around
If a person happens to be walking around a house, you can follow them as they move from room to room without having to touch a thing. It's all done for you and all you have to do is sit back and enjoy all of the action. That's something that most other places don't offer, so this is a great place to check it out and see how much fun it is to use. Everything is set up for you, all you have to do is choose your tier level. If you can spring for the premium then you're really going to be enjoying everything that the voyeur cam world has to offer you.
Final Words
RealLifeCam is an amazing voyeur site that's incredibly high quality. It brings you everything that you could possibly want in a site and it makes it very easy to use. Being able to access everything from one page couldn't be any simpler. To conclude, with everything that they have to offer, you'll be spending as much time as you possibly can on this site. Also there are tons of different houses to get to know and see exactly what they have going on. Moreover, they never hide themselves from anything that they would normally do. So it's a great view into the private lives of very sexually active and attractive people.