How I Got Into The Adult Industry – Violetrose
Hi Violet. Thanks for taking the time to answer our questions.  So, let's get this started.  How did you get into the sex industry as a chat host?
I got into the sex industry when I was 18. I was actually already doing glamour and nude modeling and at the time I was married to a guy in the military. He couldn't really provide because he had a drinking problem. He was spending all his money on alcohol and other junk and not paying our bills, so I did what I had to do and got into camming. It was life changing.
What's better about it compared to a conventional job?
I love working as a chat host because it gives me freedom. I've worked in the industry off and on and there's nothing more freeing than being your own boss. At one point, I was a retail manager working long awkward hours, no time for any kind of a life outside of work. I was miserable. Working in the sex industry allows me to let my creative side out and make others happy. It allows me the freedom to be my own boss and work my own hours which I absolutely love! Not only that, there are so many different kinds of jobs in the sex industry, it's never boring!

How has it helped you financially?
Honestly, it's helped tremendously. And I left the industry for a while at one point a few years ago, but then I got fired from my vanilla job and was filling out applications like crazy for other normal jobs and I could not get hired to save my life! I was on the verge of becoming homeless, losing my apartment, my bills were all past due, Likewise, I didn't even hardly have any food to eat.
I was in a really tough place after I lost my job. Also, I couldn't even get welfare or government assistance. Well, I did the only thing left to do which was to go back to the sex industry as a chat host. It was my last resort. But to be honest, once I got back into it, it felt like I had never left. It was like I was "back to my roots" in a way. Losing my vanilla job, was truly a blessing in disguise.
What advice would you give to someone wanting to get into the sex industry?
I think the best piece of advice I could give would be to only do what you're comfortable with. And that's regardless if you're wanting to become a pornstar or a phone sex operator, only do what you're comfortable with.
How do you get clients?
Usually my clients just stumble across me, however, I do advertise on my social media.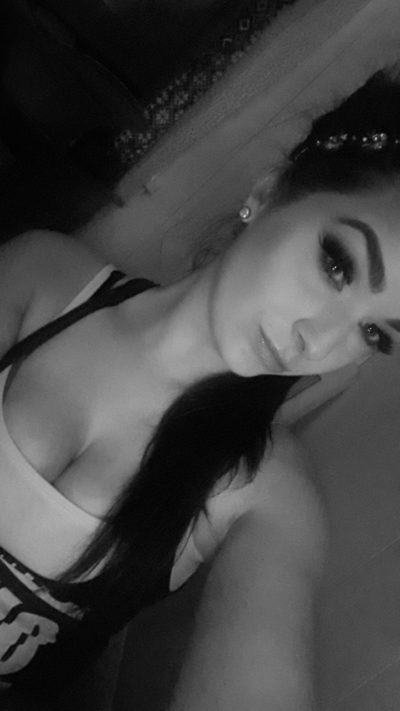 Does it affect your love life?
Kind of, but not really. In my experience, most guys think it's sexy and kinky but they usually end up getting super jealous and demand I quit my job. I don't really have to deal with that now currently.
How long have you been doing it?
I've been working in the sex industry off and on for almost 10 years now. It's crazy, I don't feel like it's really been that long.
Do you do any other job on the side?
No, currently I don't do anything else besides sex work, this is my full-time gig.
How does it empower you to be self-employed?
I love it. Also, I love the feeling of working as a chat host when I want to work. Moreover, I make my own schedule. However, I can spend a little bit of time logged in or I can spend all day logged in, it's whatever I'm up for and that is true freedom. Coming from corporate America, the sex industry has been such a nice change of pace. Very freeing.
Does it make you feel independent?
Yes, it makes me feel very independent for sure. You're your own boss, which can be a good thing and a bad thing, but more than anything, still very rewarding.
Will there be an age you stop or will you keep going until retirement?
I really don't know. It's still up in the air for the time being.
Who are your favorite customers?
I love my customers who just want someone to talk to. The ones that want to talk about current events happening or even just asking how my day was and what I did etc. Those customers are the ones that are really wanting just that one on one connection and I just love being able to provide that for them. Brightening their day makes me really happy to be a chat host.
How can guys and girls contact you?
Just visit my profile page and send me a text!