E-Chat Review – Anonymous Chat Messenger
One of the biggest things that E-Chat has going for it is the user base. These are people who love to chat and that's obvious the second you start using it. There are public chat rooms for tons of different topics and they're all active. However, you can join in on the main conversation or send off private messages to anyone who looks interesting. The great thing is that you're very likely to get a response. It's really not something that you'll come across on every chat site out there. It's a great place to visit if you want to be sure to talk to someone new.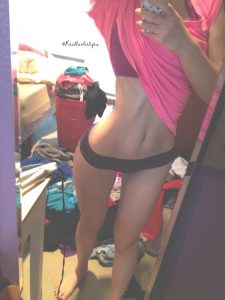 Easy signup on E-Chat
You can be completely anonymous on the site because you don't even need an e-mail address to sign up. All you have to do is pick a user name, give your gender and that's it. You're free to use all of the features that the site has to offer. It's a really fast and easy way to get your chat fix whenever you need it. You don't have to put in any credit card or address information that you'll only end up worrying about.
There's no app for the site at all
One downside is that there's no dedicated app for E-Chat. You can use it on your phone, but that tends to be a little bit slow. It's the only way that you can access it on anything other than a computer. It seems that the site has any support option in any way anymore. The people who created it decided to leave it up for the users, but they're not actively trying to make it any better or update it. That's not necessarily a bad thing, though. It makes for a tried and true design that never has any real problems.
It's simply designed
The design is barebones and works well. There's nothing to mess with your system and it's all pretty old. That basically means that it works. It's always stable and there are few issues that anyone ever complains about. Majority of the rooms are moderated by people who simply enjoy using the site. They want the best for it and donate their time to make sure that everything stays troll and bot free. Of course, that means you have no recourse if you feel you get banned for no reason. What the other person says goes and that's all there is to it. It can be a dangerous amount of power for the wrong person. For example, some moderators will immediately kick you out of a room if you don't have a profile picture. There are no explicit rules stating that you need to have one.
They offer an embeddable chat box
One of the really cool features is that you can embed one of their chat rooms on your own site. It will be linked in a pop up to the main chat room for people to interact with anyone who's already there. You can also create your own chat room to embed. It's a great way to offer people a chance to talk about whatever you're doing on your site. The possibilities of how you can use this are pretty endless. It's something that everyone should be keeping in mind if they run their own site.
There are a bunch of different chat rooms
You'll also have plenty of option in choosing the best chat room for yourself. They have more than a lot of the other sites out there. They cover a bunch of topics that you can get into. There are rooms for sports, anime, singles and LGBTQ among others. You'll never really run out of topics that you can start discussing. This is all including the rooms that you can make for yourself. It makes for a lot of freedom in where you end up and each room will tell you how many people are in it.
The site's popularity saved it
It's important to realize just how popular E-Chat is. The whole thing was about to be shut down by its creators. However, it was only put aside by the people who loved to use it. It was their outcry that convinced the owners to let it stay open. That makes for a chat site with tons of people who essentially run it all for themselves. They can't change code or anything like that, but they can police it and bend it to their will. That's not a bad position to be in if you can ingratiate yourself with them.
They love to talk
They're not afraid to talk to people at all. You'll get responses to the majority of private messages that you send out. How far it goes will depend on you and your attitude. These people just want to have a good time. They have no problem with getting rid of people who only want to complain or cause problems. It's best to get your feet wet before you go through the trouble of uploading a photo of yourself. Make sure you know how to navigate it first. But the moderators, if they would see someone with a default avatar, they assume that they're there to cause trouble. It's a huge problem for anyone who's there just to check the place out and see if they want to stay. Also, it's an unfortunate side effect of letting random people with no real authority call the shots.
It's worth a look
E-Chat is certainly worth a look from you. There's really nothing at all to lose from it. Check out the public rooms and see if they're for you. They're much more active than other sites, so there may be a learning curve. So make sure that you enjoy the level of energy and conversation. You might just find that you like talking to the people in the chat rooms. It's the best example of an active chat site that you find without any real effort. See it for yourself and you'll probably enjoy it.