OnlyFans is known as the place where you can find famous people's sexual content, whether they're musical artists, porn stars, or influencers. It's an X-
rated site where many people can subscribe to their favorite performer's content, for a fee. It's a way to pay for nudes you want, and the creators get to keep 80% of what they make.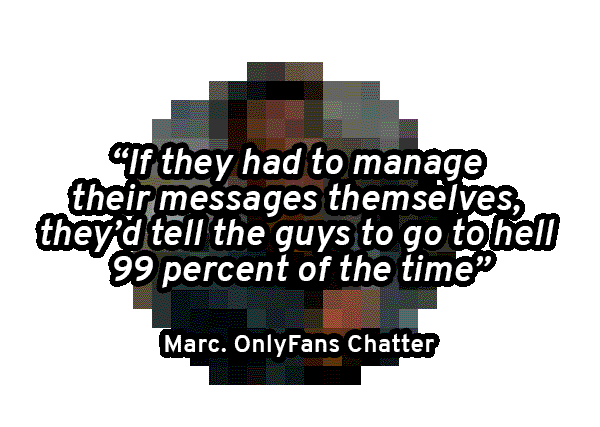 While other platforms continue to crack down on sexual content (and have done so ever since FOSTA-SESTA was passed), OnlyFans is a place where it has proliferated, and according to Forbes, business is booming. Both creators and subscribers are on the rise, making it a very popular site for sexual interactions. But the truth is many people might not be receiving the services that they are paying for.
How OnlyFans Works
It's been around since 2016, and over the past several years, OnlyFans has built an empire of success where people subscribe to someone's content and
get access to otherwise unavailable media. That content comes in the form of photos, videos, and live streams, but much of it is adult-oriented and
hidden behind a paywall.
It's relatively easy to start an OnlyFans account. Anyone over the age of 18 is allowed on the site, and you can charge people for whatever they're willing
to pay for. There are just a few steps to becoming a content creator on OnlyFans, including creating an account, setting a subscription rate, and promoting your material. And, of course, the pandemic only increased OnlyFans' meteoric rise to popularity, growing from 7.5 million members to 85 million over the course of the past couple of years. While they've paid over three billion dollars to their creators, not everyone can make a living simply by joining the platform.
The New York Times estimated that only the top 10% of creators make $1,000 monthly, which is not enough to live on in most places. The article also mentions that only the top 1% make $7-10,000 monthly. On average, creators only make $180 monthly, and it's easy to find many op-eds about how difficult it is to make money on OnlyFans.
The Success of OnlyFans Is Also Its Downfall
Now that OnlyFans has become so pervasive, it's not always delivering what customers believe they are buying. For sex workers, OnlyFans is a place of
business, and the purpose of the business is always to make money. A lot of the people who created OnlyFans accounts that took off weren't expecting to become Internet-famous—especially if they weren't celebrities to begin with. The amount of interaction is too much for normal people to manage on their own, and it becomes nearly impossible to create custom content for your most loyal followers. The most popular OnlyFans creators are impossibly busy, to say the least. And when that happens, people seek to outsource some of their tasks.
Subcontracting Intimacy
Since making money is so hard to do on OnlyFans, content creators often do what most savvy business people would: stick to what they're good at. Outsourcing video or photo content wouldn't be feasible, so creators must continue to do photoshoots, videos, and live streams themselves. Yet in order to stay competitive, some tasks have to go. And New York Post reports that many popular creators have decided to hire ghostwriters to take care of the direct messaging component of an OnlyFans account.
Sexting With the Middleman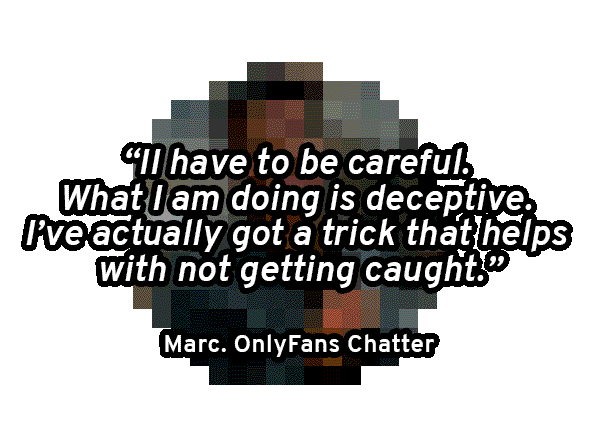 The truth is that what people seek on OnlyFans is access to people that they otherwise wouldn't have access to. But when creators begin to let others handle this task, it takes away the incentive to follow someone on the site. And it deceives their followers into purchasing something that they aren't receiving. Evidence of the rampant catfishing on OnlyFans is everywhere. Vice interviewed a community manager who was in charge of messaging for her client on OnlyFans. You can find jobs online where OnlyFans content creators are hiring someone to ghostwrite messages to their clientele.
Not only does OnlyFans know about this, but they also seem to do nothing about it. The Verge reported that the agency that manages OnlyFans accounts has been accused of having their employees scam people by impersonating content creators over text. Yet, OnlyFans doesn't give refunds and does not guarantee the veracity of any of the content they share. As Business Insider puts it, the ghostwriters are essentially cat-fishing the content creator's fans.
In the end, the truth is that when you think you are sexting a girl on OnlyFans, you might just be talking to a dude. People can easily find free porn, so when they make the effort to pay for an OnlyFans subscription, they're seeking an intimate, one-of-a-kind interaction. Some people are confessing fetishes or otherwise being vulnerable and seeking intimacy. And in many cases, they aren't getting what they paid for.