Chatib Review – Free Chat Rooms For All
Chatib is a totally free chat site that you can use as anonymously as you want. All you need to start chatting is the ability to come up with a user name. You're asked to give your age and location, but that's it. You never have to give out an email address or enter your credit card information. If you really enjoy chatting through text then you'll probably enjoy what they have to offer. That doesn't mean it's always fun, though. Most of the rooms tend to be fairly empty when you get on. Finding the right conversation can end up being a time-consuming process.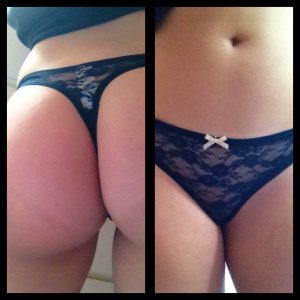 Chatib is simply designed
One thing that it has going for it is the simple design. Your system won't get bogged down with heavy animations or flashy intros. It's simply meant to be a platform for text. Unfortunately, it doesn't always work the way it should. Unresponsive pages and error messages can be a big problem. If you can get over having to do a few reloads, you should be okay, though. It may take a few tries, but you'll usually get there in the end. You just have to have a little patience while you get yourself set up.
There are plenty of different room options
The one thing you won't be lacking is the choice. You can get yourself into quite a few different types of rooms. There's a general chat room, a singles room, plenty that are specific to countries and a few more. There's even a room that's just for adult chat women. It's presumably for lesbians, but it could also just be a place for straight women to talk about how horny they are. Not that there's anything wrong with that. What goes on can be left up to your imagination.
You just have to be respectful
There's only one real rule and that's that you can't be rude or disrespectful. Acting like that will get you banned. Every chat room needs a modicum of decorum no matter how horny everyone is. It's a decent rule that should keep the trolls at bay and away from you. It's also a great way to keep the bots away. There never seem to be any around and that's a very good thing. No one wants to head onto a chat site to talk to robots. It kind of kills the whole point of wanting to talk to random people.
Worldwide users on Chatib
You can also expect to talk to people from all over the world. You don't have to rely on the country-specific rooms. Any general chat room will have plenty of people on the other side of the globe. That's a great thing for anyone who really wants to talk about something they don't know. Everyone is happy to talk about where they come from and what daily life is like. You can end up learning a lot and that's a big draw for a chat site.
You can send pictures with your chats
One really fun aspect is the ability to send pictures to anyone else in the room. You can attach them in your private chat windows and show them anything that you want. It's not something that every other chat site out there offers you. It also has to make you wonder what the people in the horny women only room are sending to each other. Maybe it's how they gauge their own personal levels of horniness against the other women. It sounds like a really fun way to pass the hours when you're having a dry spell in the bedroom.
You can start your own chat rooms
You don't have to find yourself limited by the chat rooms that are already there. Also, you can make your own whenever you want. You just have to make sure that your chosen room name isn't rude. Other than that, Chatib lets you do whatever you want. You can make one about a specific subject that interests you or you can make one to only talk with other horny men. The possibilities are endless. Other chatters will be able to see it and join in if they feel like it.
There's no app for it at all
You may occasionally come across something telling you that you can download the Chatib app. You can't it doesn't exist anywhere. Maybe it was something that in the plan but never implemented. That doesn't mean you can only use it on your computer, though. However, you can use the site just as easily on your phone or tablet. It's stable and you get access to all of the same features. You won't be missing out because you're away from home. It can prove to be a great way to kill time when you're traveling or just need a break from the world around you.
You can block the people who irritate you
One of the most important features of any chat site is the ability to block other users. It's no secret that people can sometimes be jerks on the internet. Chatib lets you block anyone that you want. The username will be banned from saying anything else to you and you'll never have to worry about them again. It's a great feature to have at the ready on any chat site. It's one of the key features that always works without any issues at all.
Check it out
Moreover, you'll probably like the site if you want a straight forward chatting experience. There are no bells or whistles and no hoops to jump through. All you do is pick a user name and you're off and running. You can use it as much or as little as you want. You'll never have to go through the process of closing down your account because you won't have one. You'll never have to worry about your personal information because you don't give it to them. It's a very simple chat site that works most of the time.